2020-04-18
And then today some success! Implemented repair procedure number 2. I started kicking it! That broke it free. Then was able to work the gear off.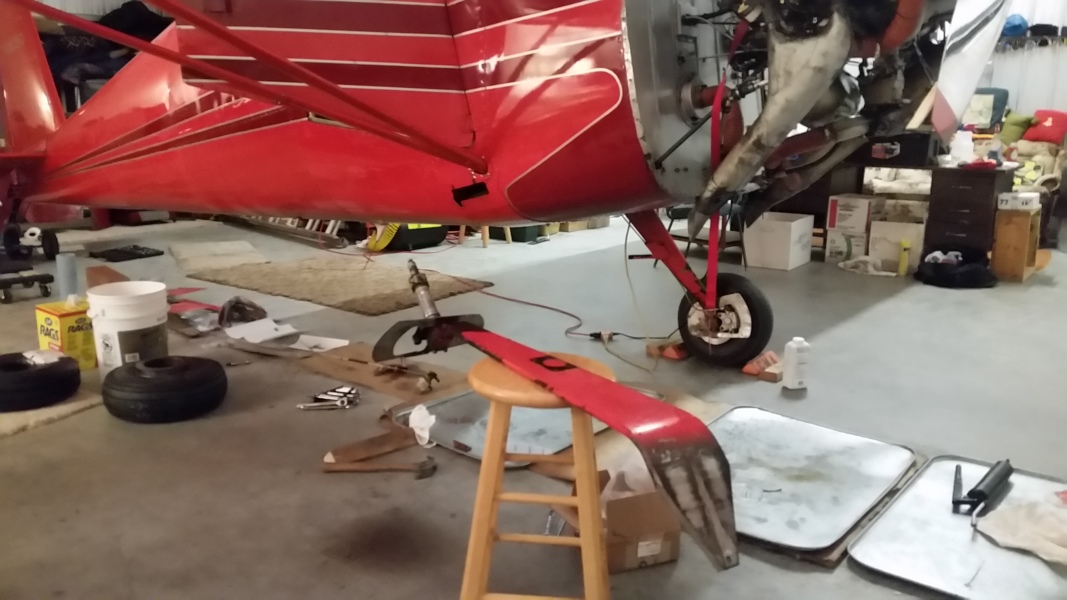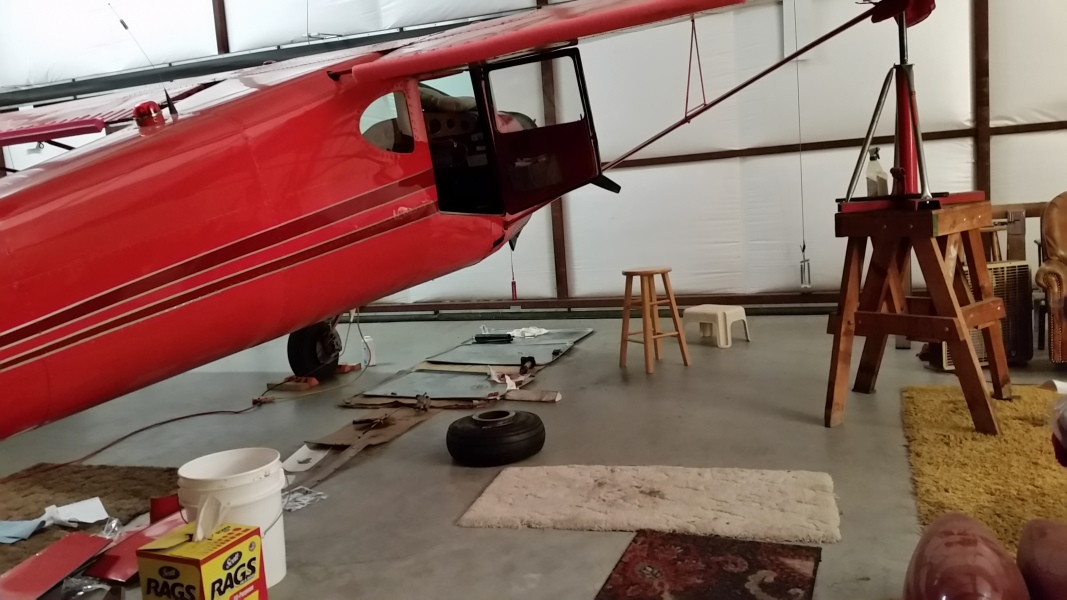 Here is the pesky leaking hydraulic line. Needs to be replaced. It's all gunky right now so you can't see the leak but it is in the left side curve area on the inside of the curve.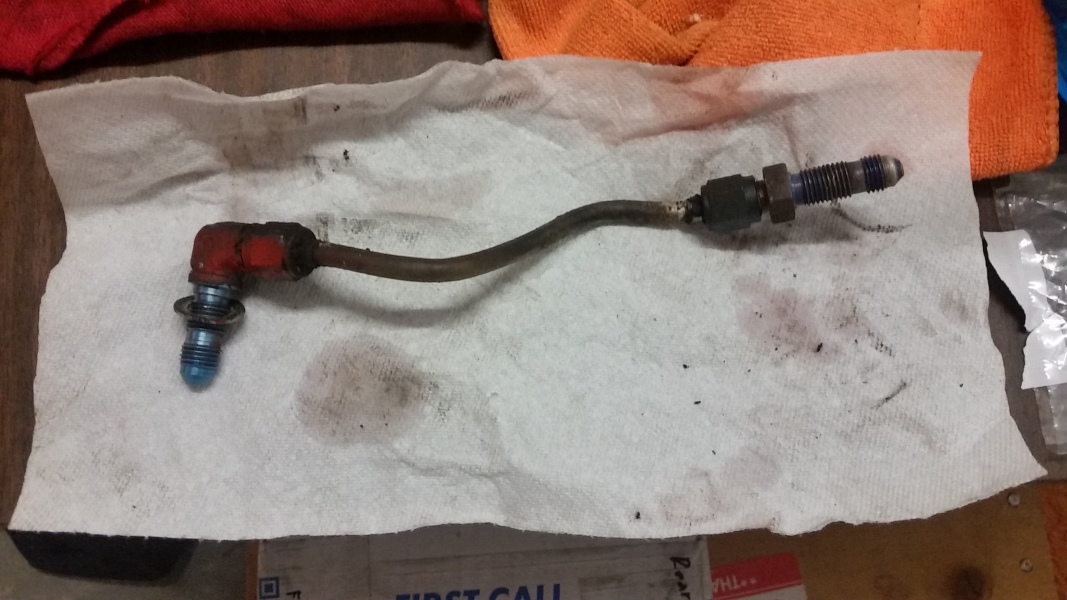 2020-04-10
Have figured out a suitable jackstand arrangement for the 1946 Cessna C140 taildragger. Can now remove the gear leg to get access to the hydraulic brake line to repair it.
And photos of the jackstand to lift the wing so we can remove the gear leg to access it.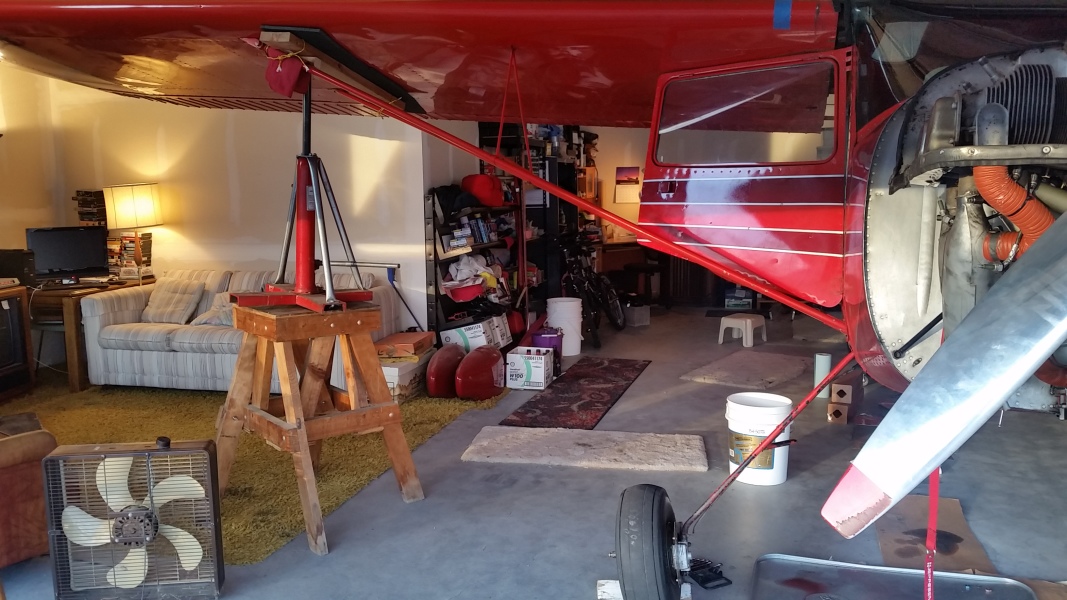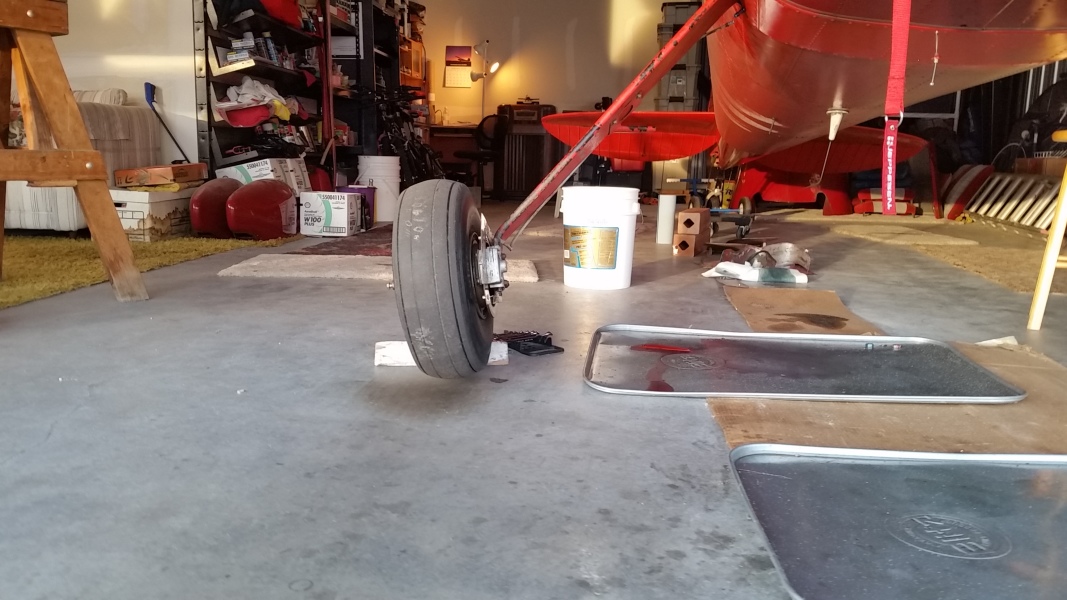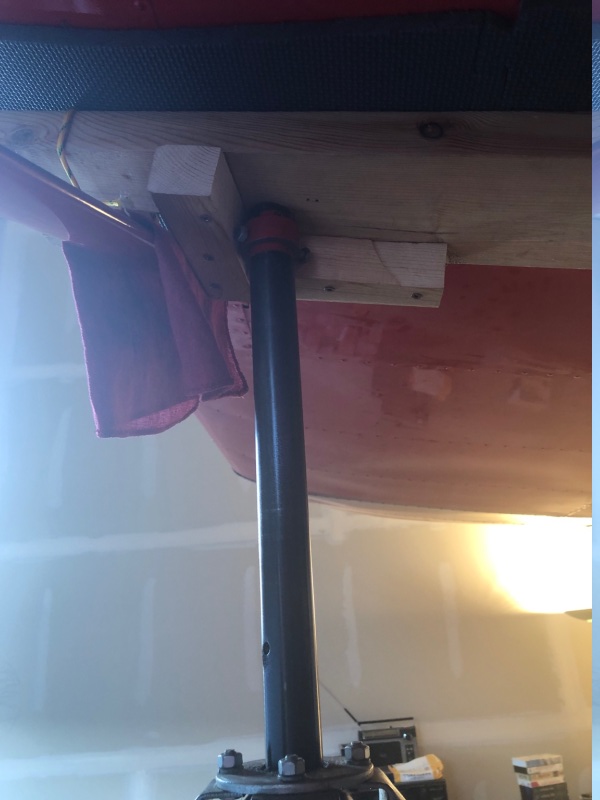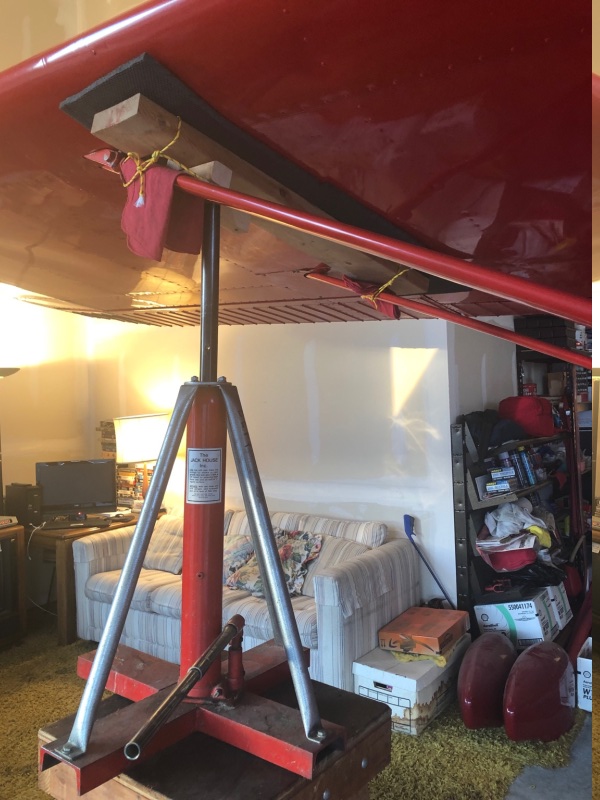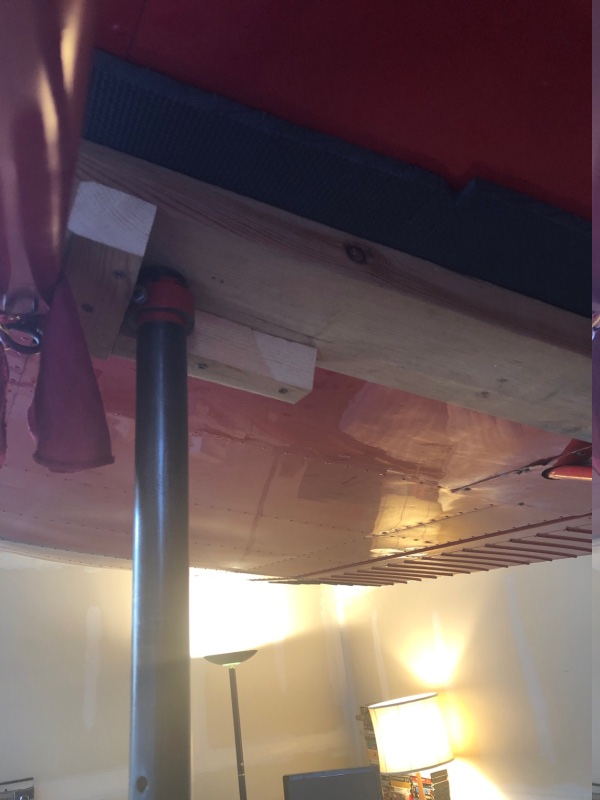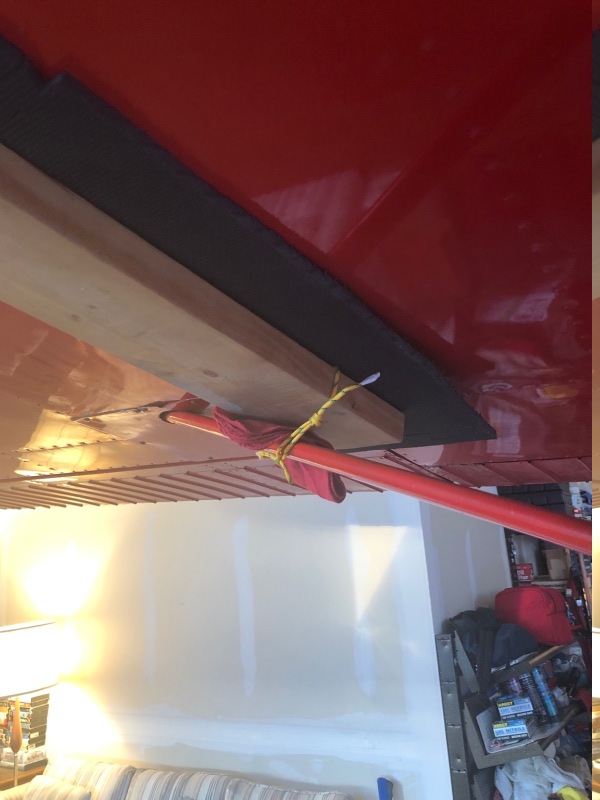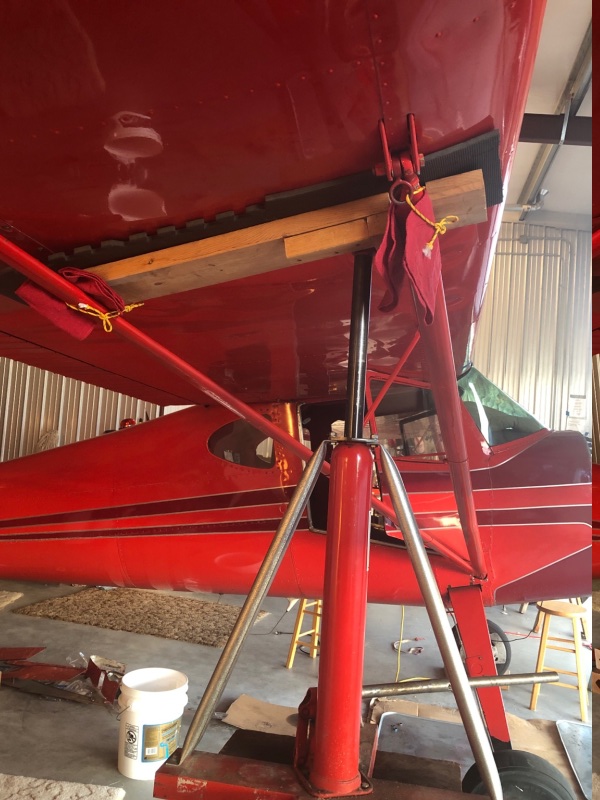 2020-04-04
I squeezed a cheap endoscope camera in to be able to see the brake hydraulic tube leak. Here is a short video showing the leak.